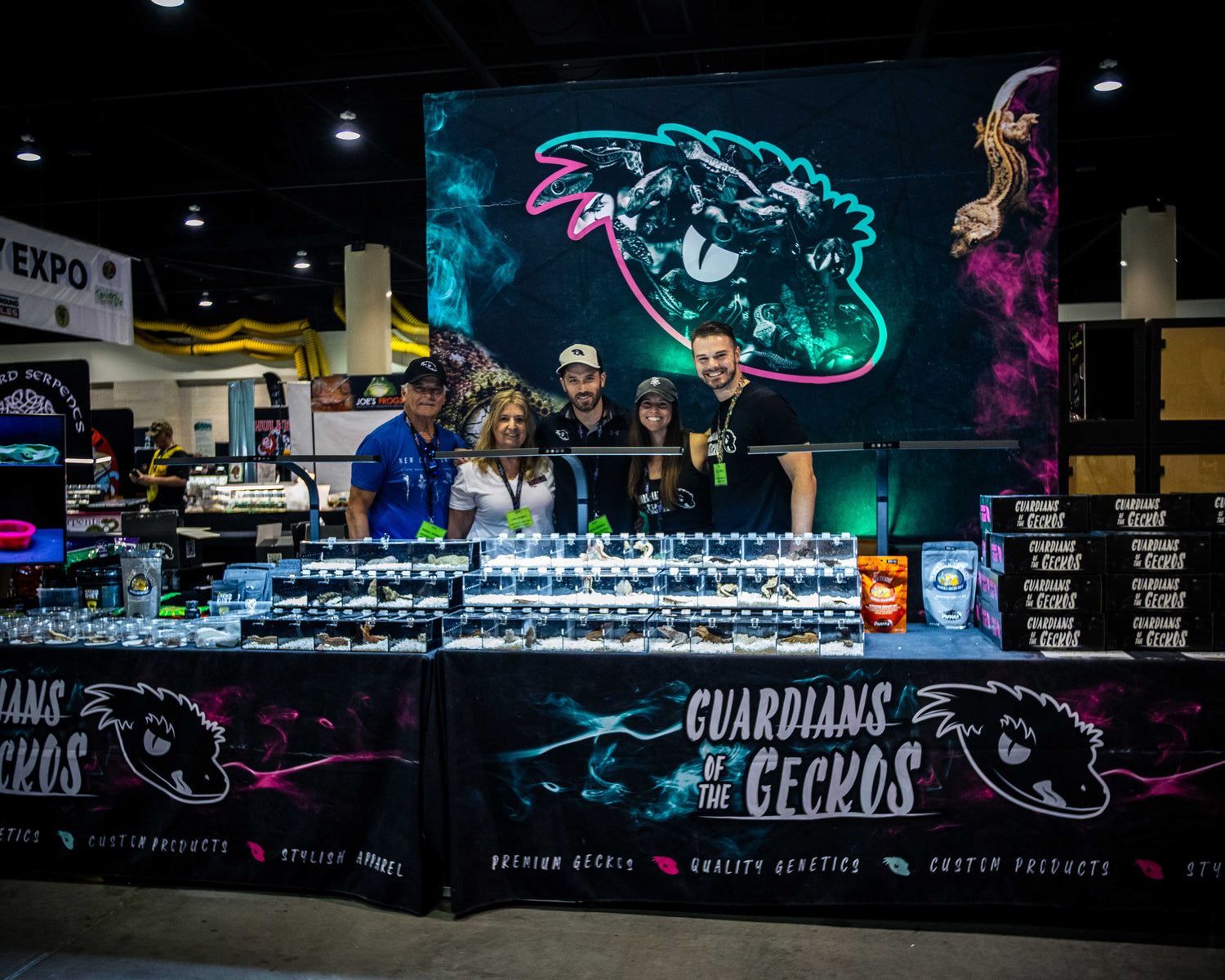 Family Meets Passion
Founded in 2017 in Apopka, Florida, by Brian and Priscila Schmitt, Guardians of the Geckos brings over 15 years of expertise in reptile care and breeding. Driven by an enduring passion, we meticulously breed New Caledonian Geckos, including the renowned Crested Geckos, Gargoyle Geckos, and other captivating species, focusing on quality genetics and lineage. Committed to advancing gecko husbandry, we proudly curate a specialized product line tailored for these geckos. Additionally, our exclusive apparel caters to fellow Gecko enthusiasts, allowing for stylish and comfortable expression of their passion. Join us in our unwavering commitment to elevate the care and appreciation of New Caledonian Geckos, fostering a community dedicated to these remarkable creatures.
USARK

Help USARK with their mission to protect the rights of Reptile Keepers. Link below to show your support!

SUPPORT USARK FLORIDA

NEW PRODUCTS!!

Introducing The Guardian Ledge! Our newest addition to #BreedersSeries

SHOP NOW!
Featured Shops Carrying GOTG Products!
Artistic Reptiles

6834 Gall Blvd. #105, Zephyrhills, Florida, 33542

Agocs Exotics

5660 Bayshore Rd. #24, North Fort Myers, Florida, 33917

Want your local shop to carry our products?

Ask them to reach out to us at GuardiansoftheGeckos@gmail.com
Guardians of the Geckos Apparel & Gear